11.03.2022
We would like to introduce our new spring mounts from the InfiniSpring® Company. Different size rubber mounts and coil spring mounts are used traditionally in numerous applications today to reduce vibration, shock, and noise. We wanted InfiniSpring®-springs to be used in these same applications and designed the InfiniSpring®-spring mount family. New spring mount design utilizes two InfiniSpring®-springs and Figure 1 below shows the design.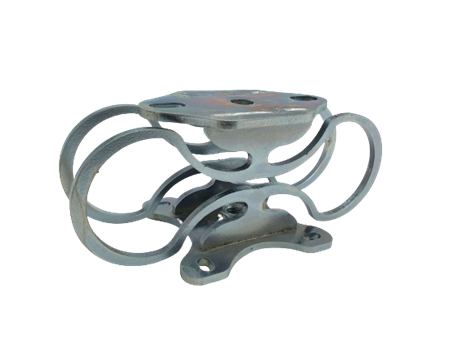 Figure 1. InfiniSpring® – Spring Mount.
InfiniSpring®- spring mounts are all steel products and manufactured from a steel sheet using laser cutting. This makes the spring mount extremely simple product and it is exceptionally easy to modify the design to match different needs. We designed presented series with a design target to enable versatile mounting options for the spring mounts. Figure 2 below shows the mounting options for a 3 mm plate thickness InfiniSpring®-spring mount.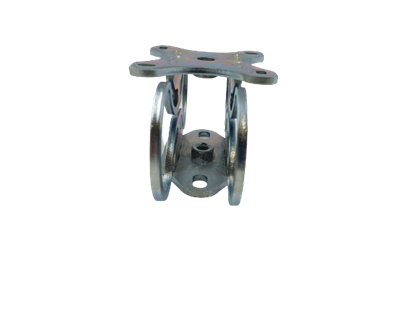 Figure 2.SM-2x3HS20 InfiniSpring® – Spring Mount with versatile mounting options.
The 3 mm plate thickness InfiniSpring®-spring mount is equipped with screw, bolt and M6 threaded holes and it is for loads from 15 kg up to 40 kg. InfiniSpring®-spring mounts function perfectly both in compression and tension and can be even used as spring hangers.
Load ranges and natural frequencies for different spring mount sizes are shown in Figure 3 below. Single spring mount load range is from 15 kg up to 600 kg depending on the spring mount size.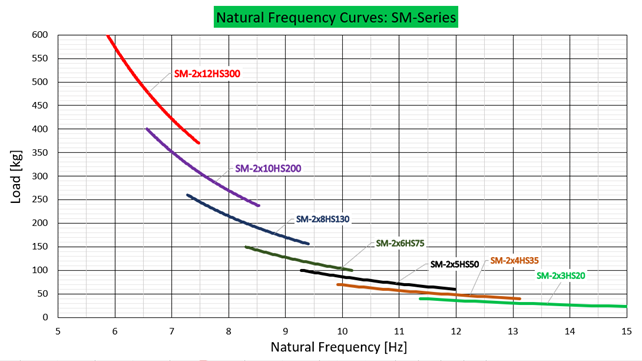 Figure 3. InfiniSpring® – Spring Mount load ranges and natural frequencies.
InfiniSpring®-spring mounts can be now ordered from us and in addition, the spring mounts are offered through an InfiniSpring® License. With the license you can be your own spring manufacturer.
Please find more detailed information from the spring mount datasheet on our webpages. In case of any questions or special needs please do not hesitate to contact us.
Datasheet: link to DATASHEET
Shop: link to SHOP